Departure/Return Location
Please arrive by 9:15 AM for a departure at 9:30 AM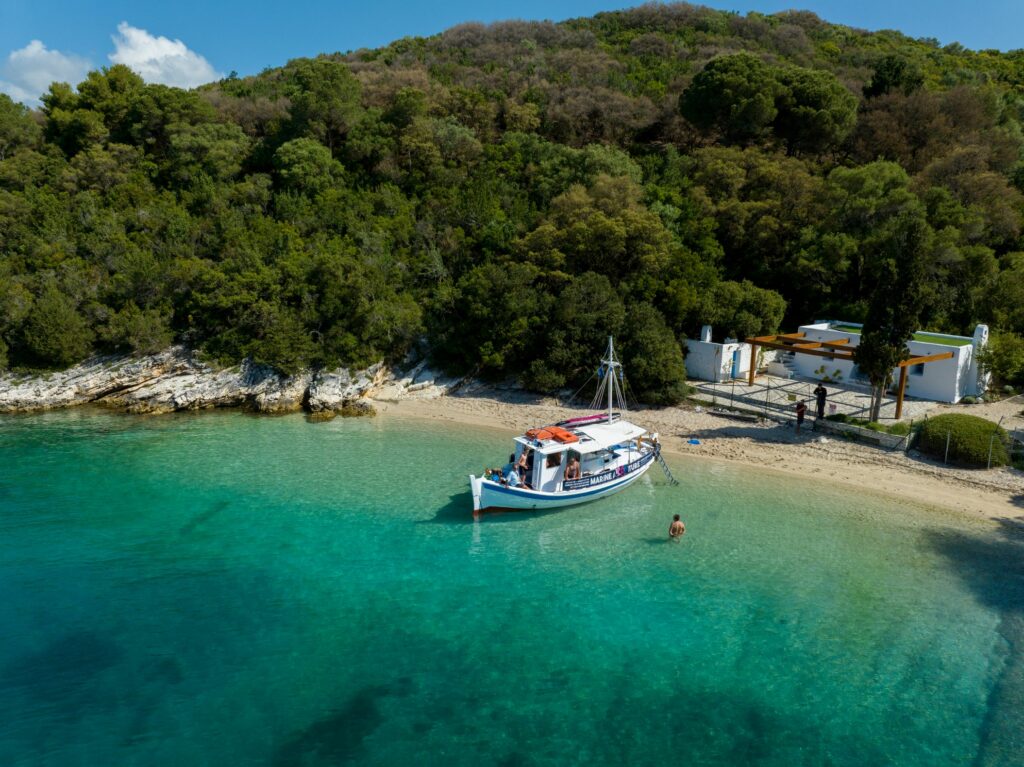 A morning swim
On your way to this first stop, your guide for the day will get you kitted out with snorkel masks, fins and anything else you need to start exploring. If you're a first time snorkeler, the team will gladly teach you the basics.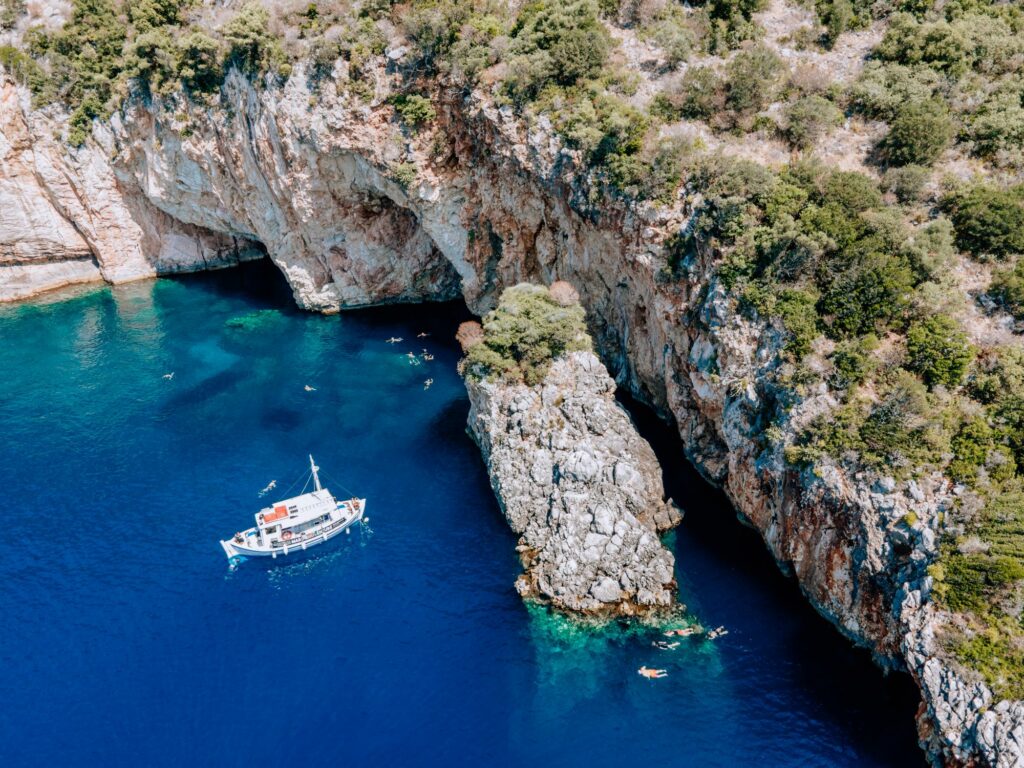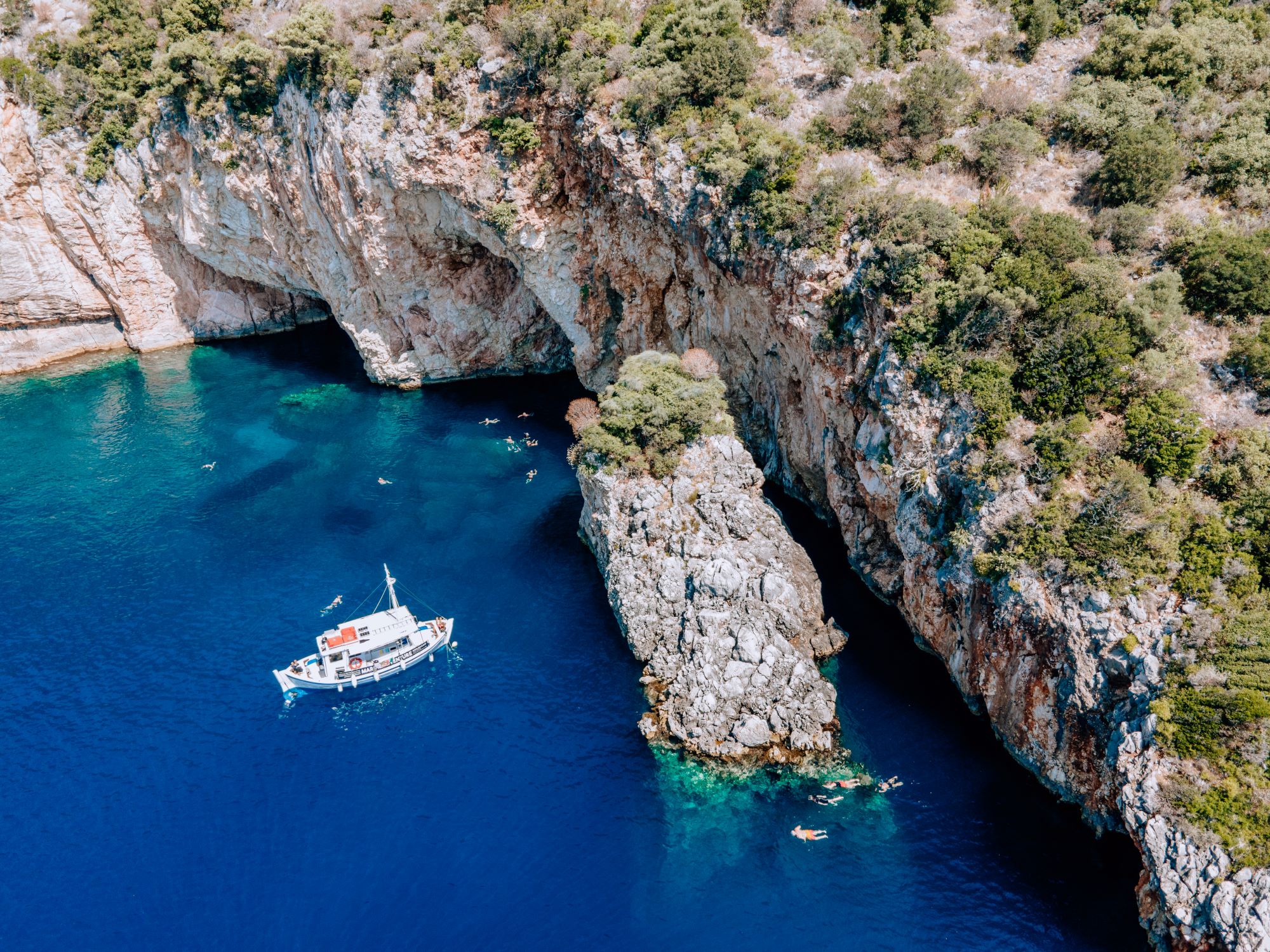 Sea cave exploration
After the first swim, we take you to one of the sea caves on the east coast of Lefkada where you'll have a chance to snorkel inside the cave, using our underwater torches to light the way!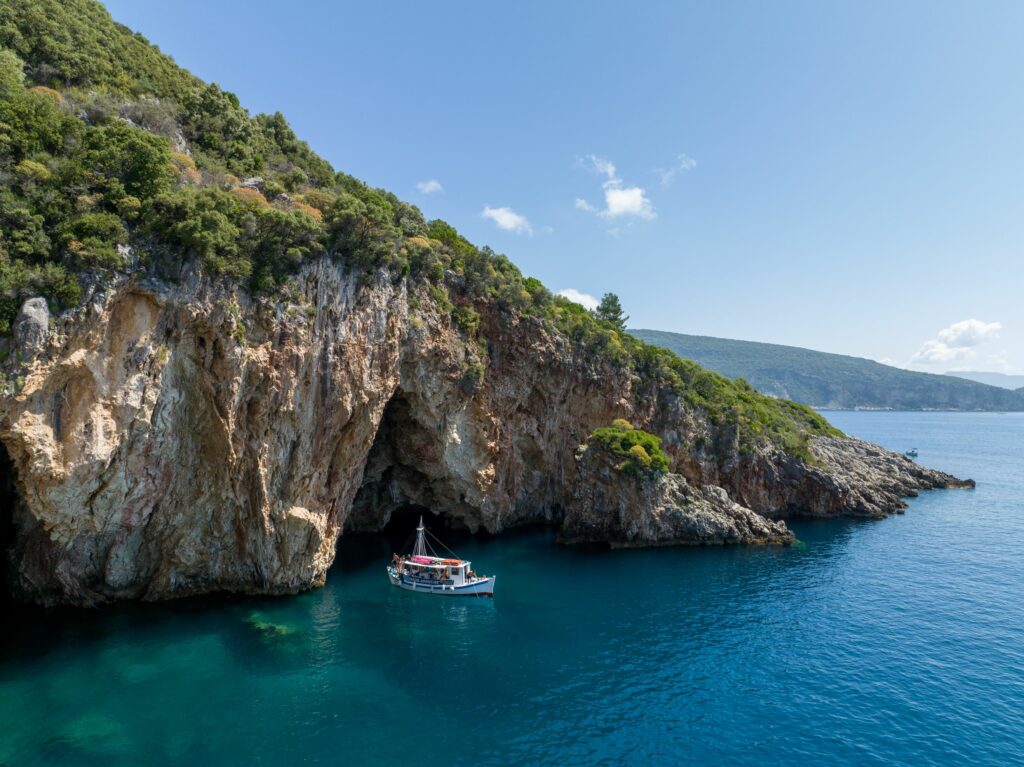 The Dropoff
A dramatic underwater rock feature – a sheer drop with wonderful wildlife, including ornate wrasses and parrot fish.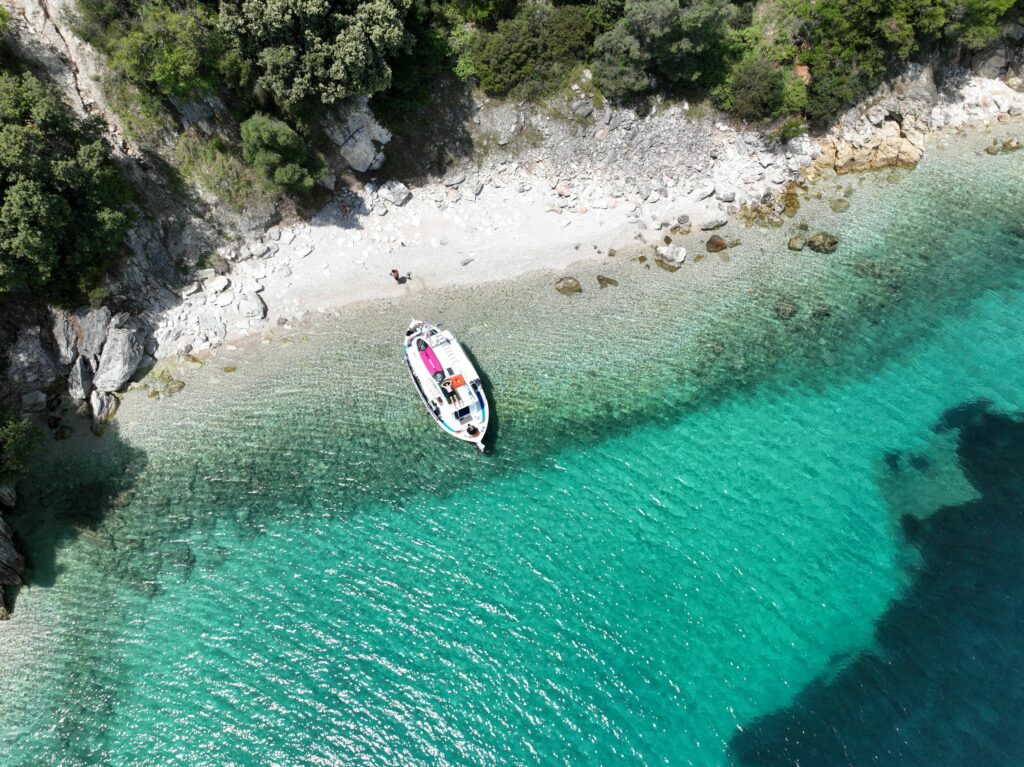 BBQ lunch
Time to relax – we cruise to a beach on Lefkada or Meganisi, you can enjoy a leisurely swim or snorkel, or just lay in the sun. Here you will also enjoy a freshly-prepared BBQ lunch with souvlakia, Greek salad, feta cheese and tzatziki, served with local Lefkadan wine and soft drinks.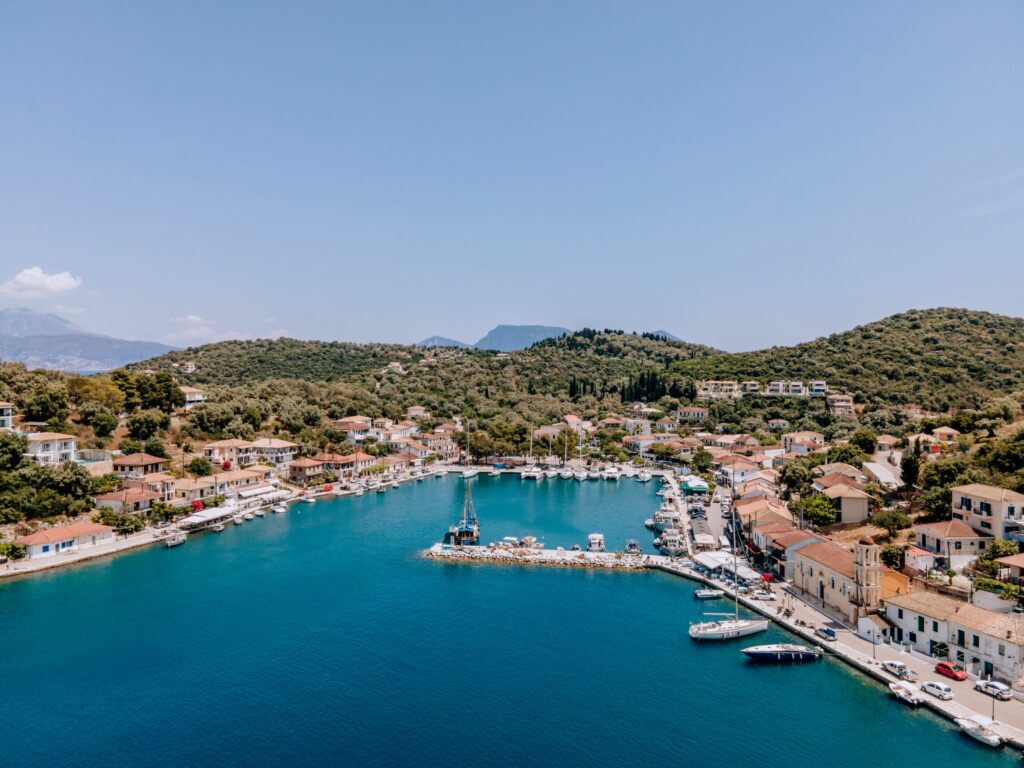 Vathy Village
Visit the picturesque village of Vathy on Meganisi island – you'll have free time here to explore the harbourfront, or enjoy a cold drink or ice cream in one of the cafes or bars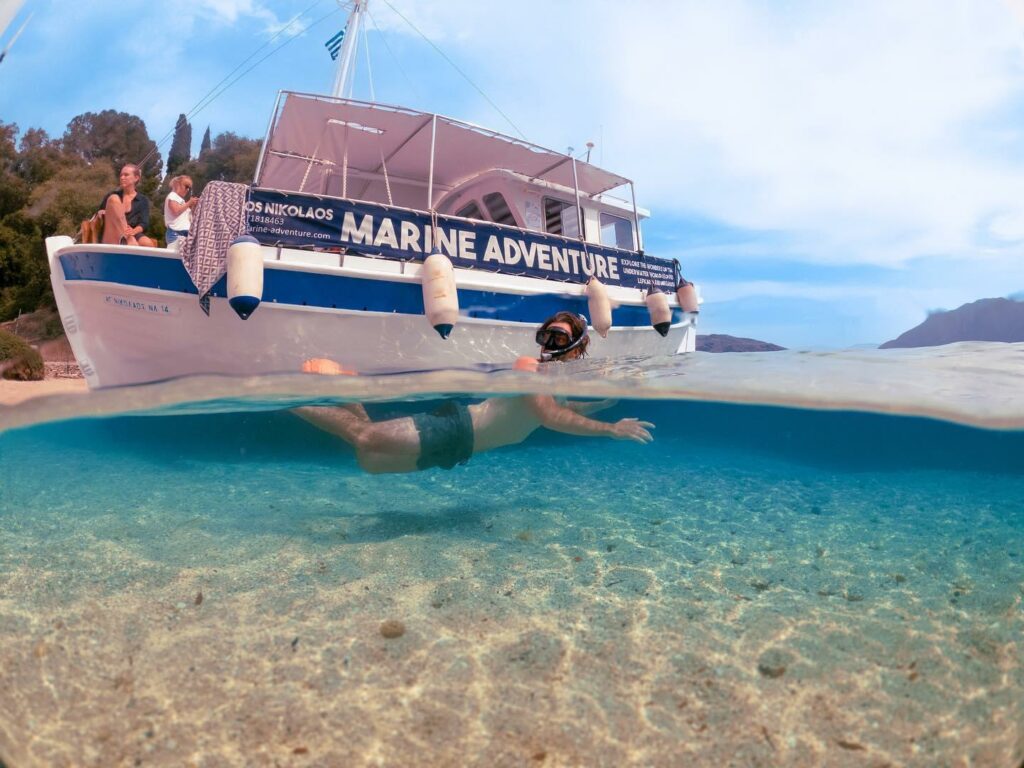 An afternoon swim
To finish the day, a final swim and snorkel at one of Meganisi's beaches, or maybe even Skorpios, one of the most famous private islands in the world.
WHERE DO WE GO?
Our Marine Adventure cruise is designed to take you to the best spots for swimming and snorkeling. We know the area pretty well 😉 so we make our final decision for snorkel locations based on weather conditions and wind direction on the day of the cruise.
Lefkada

One of the 7 Ionian Islands, or Eptanisa, Lefkada is a beautiful mix of forest-covered mountains, dramatic coastlines and quaint villages. Much smaller and less touristy than her neighbors Corfu and Kefalonia, Lefkada can be easily reached by car, as there is a bridge connecting the island to the mainland of Greece.
The neighboring islands
The east coast of Lefkada is much more sheltered and calm than the dramatic west coast. There are many small islands dotted across the sea just a short cruise from the main east coast port of Nidri, the largest of which is Meganisi.