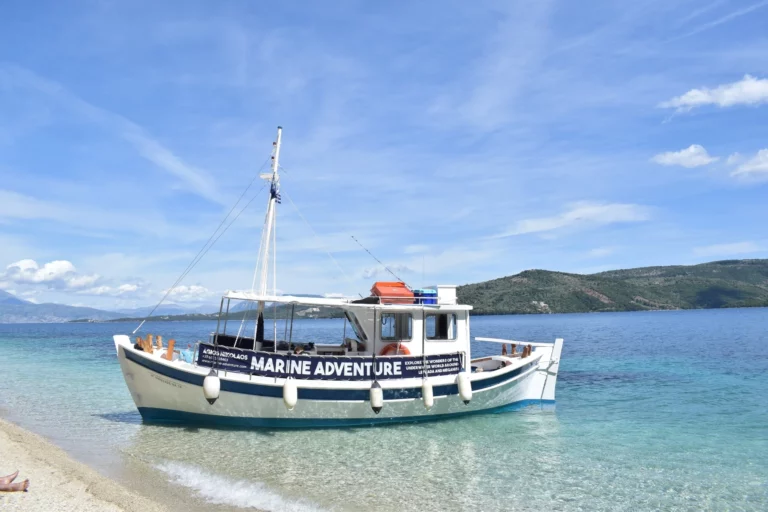 The Agios Nikolaos is a 12m cruise boat, comfortably fitted out with cushioned seating, with a large sunshade covering the deck. Perfect for your day out at sea.
Our History
The Agios Nikolaos is a traditional wooden boat known as a gaita (γαϊτα). Built in 1943, she was originally used as a cargo ship, shuttling between the Ionian islands delivering olive oil, wheat and other local produce. At one point she even delivered some cargo to the Aegean, on the other side of Greece.
The Agios Nikolaos has been in the Verikios family since 1974 and has worked non-stop since then with tourists visiting beautiful Lefkada.
Cushioned seating, sunshades to protect you from the sun, plenty of space to move around, and a WC on board
Easy access to the beach
At our beach stops, there is direct access to the beach from the boat with our easy-to-use ladder
Everything you need!
We provide snorkel equipment (masks, snorkels and fins), swimming floats, swimming vests, and there are underwater torches for our guests to use, too.